Depending On Who You Believe: Bellamy, Agger, Allen and Sahin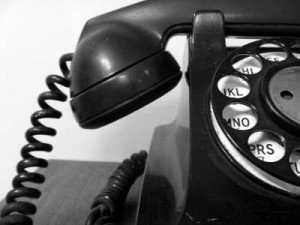 It's been one of those mornings. The News Desk broke the slick cellular phone we just got for the office after Liverpool boss Brendan Rodgers confirmed that both Craig Bellamy and Daneil Agger could be on their way out. It hardly comes as a shock considering all of the whispers about the future of both players, but having the Gaffer confirm it ahead of our Europa League clash with FC Gomel makes things really real. Bellamy, who just returned from the Olympic games after Team Great Britain was unsurprisingly eliminated on penalties, is angling for a move back to home town club Cardiff Cityin order to be closer to his family. The 33 year old journeyman has played for clubs all over the country and despite the club wanting him to continue his second spell in a Red shirt, boss Brendan Rodgers seems resigned to losing the Welsh striker any day now.
Though we may not be making a bundle on Bellamy, the news that Daniel Agger could be sold is liable to start a bidding war. The injury prone Danish defender has been warming up for the start of the new season behind closed doors and though the club says it's for him to gain fitness, most of us have our doubts. Rodgers the realist has pointed out time and again that he's not putting a For Sale sign around Daniel's neck, but if an offer were to come in that would meet the clubs valuation of £22mil, then the Reds would have to closely consider it. It's believe that free spending Manchester City are just shy of the mark with a £18mil bid having been rejected earlier this week. Roberto Mancini has also considered offering Adam Johnson on a season long loan as a potential make-weight, though Liverpool would prefer straight up cash or an outright purchase to any complicated player swap.
Rodgers may not want to wade into anything too involved with Daniel Agger, but the protracted move for Swansea midfielder Joe Allen is turning into a bit of a quagmire. Swans boss Michael Laudrup has been talking crazy talk ahead of a all or nothing meeting with Allen. Although it's been known for some time now that the midfielder has a buy-out clause of £15mil, Laudrup believes his value to more in the region of £20mil and, from what we can speculates anyway, wants to provoke a bidding war by playing hard ball with Liverpool. The Reds are reported to have had a bid of £12.5mil plus Jonjo Shelvey on loan turned down. Swansea now seem resigned to losing Allen and by holding out, hope to attract another interested party to ratchet the price up higher.
With all eyes focused on the Allen deal, it appears that Rodgers is ready to take a dip in the loan market with rumblings that Liverpool could sneak a season long loan deal for Real Madrid midfielder and Arsenal target Nuri Sahin. The Turkish international has looked like a nailed on addition at the Emirates for some time now, but with the details yet to be hammered out, there's still time for a bit of sneaky business. Rodgers relationship with Jose Mourinho could play to our favour if and when the Reds boss makes that call. 23 year old Sahin is looking for more time on the pitch after a frustrating first season in Madrid and with Arsenal wrapping up a deal for Santi Cazorla, it's looking like their midfield could be full as well. We'll keep an eye on this as he eventually moves to Arsenal despite all that.
Before we wrap this up, whatever happened to Clint Dempsey? Is he still coming or not?
This post was sponsored by Bwin.