FSG, Knee-Jerkism and Some Middle Ground
The social aspect of supporting Liverpool has recently been far less enjoyable than usual, at least for me. I spend a lot of time interacting with fellow fans on Twitter (yes, I realise that's probably my mistake), but lately the interactions have had a distinct edge to them – a bitterness, a frustration – and I in turn have responded with frustration of my own, which I regret. Sadly I am beginning to believe that supporting Liverpool, side-by-side with my Red brothers and sisters from all over the global fanbase, is becoming extremely unfulfilling. At least for the moment.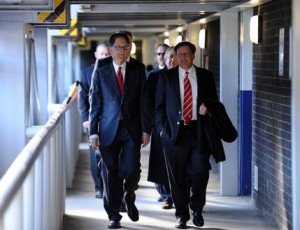 Central to my dissatisfaction is the polarization of opinion over Fenway Sports Group (FSG), the American investors-turned-sports-owners currently piloting our beloved club. Love them or hate them (as the majority seem to be leaning towards), they are a fact, a reality. They are part and parcel of supporting Liverpool in the present moment. Of course this could all change in a heartbeat, and were they ever to descend to the depths previously plumbed by Hicks and Gillett, I would be completely supportive of public protest, fan unrest and all forms of internet terrorism (the legal kind!).
For the meantime, we might be the heartbeat of the club, but they are the mind that drives it forward. They set the plan, the action, the policy. They make the decisions, while we watch, wait, support and criticise – sometimes in a fair and balanced way, but oftentimes not.
My personal feeling is that while FSG are not perfect owners, they have been more good than bad in their decision-making so far. I also believe they have tried, admittedly clumsily at times, to engage the fanbase and hear what we have to say. And knowing what we are like as a collective, you have to admit it would be impossible to please every single one of us, or even most of us. Before I delve deep into my reasoning, I would like to make a few disclaimers.
Firstly I see myself as a Liverpool fan. I support the club, the players, the manager and the ownership – usually in that order, but subjective to the context of whatever is happening. I am not firmly pro-FSG, nor am I anti. I have seen Liverpool exist without them, and have no doubt that I will once again in the future. That's the nature of sports ownership – very rarely do you have a dynasty type ownership that spans multiple generations. I am Australian, and therefore have no nationalistic ties to Fenway. While I do support the Red Sox extremely (EXTREMELY) loosely, this is as a result of my long-standing love affair with Liverpool, their vague links to Boston, and my curiosity about a foreign, often mind-numbingly strange sport and sports culture. I have no serious interest in FSG beyond their stewardship of Liverpool, so my thoughts and comments below should be considered as being open-minded, rather than being from an FSG apologist.
Here is my take on FSG and the major issues we face or have prevailed through – a balanced view requires positives and negatives to be considered equally. In no particular order:
Stadium Solutions: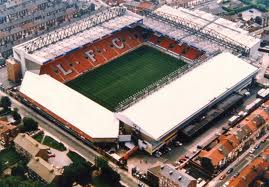 For a long time I fell into the category of people who were growing increasingly frustrated with FSG over the failure to solve the stadium issue. With matchday revenue key in making up ground on our serious rivals, having a larger capacity stadium would allow us to bridge this gap and compete with them on a more even financial footing. I wanted FSG to move swiftly to rectify the imbalance and get the ball rolling, one way or another.
What has not been communicated effectively to the vast majority of fans (despite FSG's efforts to do exactly this) is the fact that committing to a new stadium without finding ourselves in certain and precise circumstances, beneficial ones, would almost certainly result in the club once again acquiring terminal debt. Having almost bled out once under the strain of a leveraged buyout, I personally am eager to avoid seeing Liverpool in that kind of dire predicament ever again.
As for redeveloping Anfield, it is a project that has little return on the costs. It would need to be part-funded by a third party (yes I'm talking about naming rights, which nobody appears comfortable with) to make sense financially. Beyond that there are a whole bunch of other stakeholders – council, local residents – who have as much to do with the project moving slowly as FSG do.
There are so many more important things that could be said on the stadium issue. Thankfully, Peter McGurk has already said them. Go to his blog, and have a good read of his in-depth 5 part series on the stadium issue. If you haven't read it, you aren't informed.
In the meantime, stop using the stadium issue as a stick to beat FSG with. There are some very fine lines to tread to solve this problem adequately, and the club can't just do what they please without carefully considering the consequences for both themselves and the other stakeholders involved. Read up, wise up and be patient. It's far more important to get this done right, than it us just to get it done.
Deadline Day: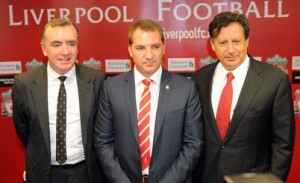 No sidestepping this one. Whatever has happened, it will almost certainly prove to be a grave error. Independently of each other, putting Andy Carroll in the shop window at West Ham, refusing to overpay for Clint Dempsey, and clearing out older players earning wages out of line with their contribution to results (I'm talking about Bellamy, Kuyt and Maxi) are all good decisions. However collectively and in context, they are a disaster. Liverpool now start the season with a misfiring winger-cum-striker, an out-of-form 21 year old and a lean, mean, but ultimately green 17 year old constituting their strongest forward trio.
There's no dressing this one up – this is a calamity. John Henry today reminded us it's only 16 weeks until we can put it right and add both depth and quality to the forward ranks. These will be a long, gruelling 16 weeks, and I fully expect both the domestic cups and the Europa league to be sacrificed in the name of keeping our forwards fit. Our U21 squad forwards have never been so lucky, as I expect they'll get plenty of senior opportunities in order to rest Suarez and friends for league matches.
Sustainable Spending:
I have to be honest here, I strongly believe in sustainability. I applaud UEFA's FFP initiative, even if it's not perfect and arguably protects the status quo of elitist clubs dominating through having larger weapons in the resource war. Beyond this it should protect fans from having Portsmouth, Leeds experiences, and ensure the survival of some of the most storied and glorious clubs in football history, who are among the worst in terms of debt situations and unsustainable spending. The fact that FSG have a sustainable business model – including its inherent limit on transfer spending and emphasis on only using club-generated funds – excites me.
While the next few years of shedding overly-expensive contracts, rebuilding the playing roster, and developing the club's playing style on the field might seem like slow progress, the fact there's no "hole in the bucket, dear Liza, dear Liza" should see our financial strength increase steadily, year-on-year. In turn this affects our ability to sign the players we want and pay the wages we need to. But without trimming the fat now, there is no bright red future, as nonsensical contracts and exorbitant spending have eroded what capital the club had held. We need to build the cash reserves back up, maximise the efficiency of our spending, trade up to where we want to be.
This is frustrating for anyone who can't bear to lose matches – I really struggle with this myself. But the reality is that until we've done the discipline, stuck to the strict regime and lost the unwanted pounds, we have no alternative. This is about Liverpool making herself sexy again – the hard way.
So we might sit at mid-table for another year before we begin our inevitable float back up to the top. It will happen – the Deloitte Money League places us among the elite clubs in Europe, and given our current financial prudence, we look set to save a fair chunk of the change headed our way this season. It's only a matter of time until we are competing at the top once more.
I think FSG are right on the money. Sustainability is the right way to go in modern football, and it's the right way for our club in particular.
FSG are Incompetent: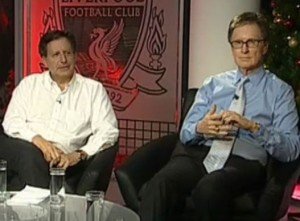 I've heard this so often – FSG don't know what they are doing, they're fools, they're incompetent. As a professional educator, it appears to me as if they are learners.
Adults develop a fear of mistake-making, a fear which is remarkably absent in the children I teach. Where we expect excellent performance and are highly critical of mistakes, children are far less so. The best learning comes from mistakes. One can only hope Suarez has learned not to bite and to watch his tongue after the mistakes he's made so far in his career. So too with FSG. They've made mistakes, some bad decisions. But they were always going to. They are beginners, learners.
People criticise them, saying that two years is enough time to get their house in order. I suspect it isn't, particularly given that the club had nearly completely imploded and that they were entirely new to football/soccer. A whole catalogue of mistakes have been made – Comolli, keeping Kenny beyond their initial plans to, handling affairs remotely from Boston. Given the maxim that it is easier to detroy than it is to create, righting the wrongs, stretching beyond Hicks and Gillett even back to the Moores and Parry days, was always going to take time.
In the meantime they have attempted, and often succeeded to do a lot of good. This club would not exist without them – literally. Other times they have tried to do the right things (handing Kenny and Comolli over £100m to spend without clear guidelines) which have spectacularly backfired, in true Liverpool fashion. Once again I argue they aren't incompetent, they are building something exceptionally complicated, starting on the wrong foot, clearing someone else's mess as they go.
Conclusion: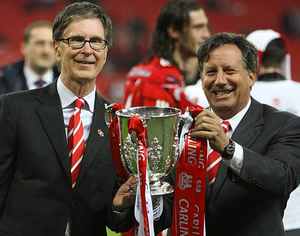 I can only repeat myself here. FSG are not perfect, nor are they terrible. I am grateful for them rescuing our club from certain death. I also appreciate the direction they are taking the club in, through Brendan Rodgers, attacking football, self-generating the playing squad through youth development and through steadying the reigns financially via their commitment to sustainable business practices.
I do think they have an awful lot still to learn, and even more again still to do. Turning this titanic club around and avoiding the many icebergs is going to take more than words, it's going to take a hell of a lot of action. But now that the plan has been developed, and the strategy set in action through Brendan Rodgers, we must wait for the seeds FSG have sown to eventually bear fruit.
In the meantime, I urge patience. It is frustrating to not be elite, particularly given how brightly Istanbul and the 4-1 thrashings of Madrid and Manchester still linger in the mind. But let this gestation period, with all of its associated nausea, progress and develop. Criticise what must be criticised, but equally give credit where it is due. There is a lot to come from this club, this manager and these owners.
This is Year Zero. Give them some time.
-Grubb-
Wow, you actually made it to the end of this snorefest? Congratulations! Seriously though, please take the time to Tweet or Like this, and get the debate spreading. As always, considered views are welcome in the comments section below. Even you, Daniel. =)