The window of opportunity to buy Jack Butland could open in January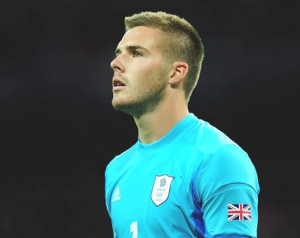 Birmingham City acting chairman Peter Pannu put top clubs on alert after he admitted the club needs to sell in January to get its finances in order. Liverpool have previously inquired about the availability of 19-year-old England international Jack Butland and could be looking to buy in January if the price is right. Pannu previously rejected an approach from Southampton for the young stopper, but he admits that was when the club's balance sheet appeared less bleak.
Liverpool could be looking to clear Pepe Reina's hefty wages to make way for developing talent. The Spaniard's form has waned as of late and there are worries he may never reach the high level he once played at. Still, he is a solid keeper and a number of clubs, including Arsenal, would be interested if he were put on the market. How another veteran parting to make way for a young talent would sit with the fans is another question.
[polldaddy poll=6796108]