Squad Strength and Expectations


Brendan Rodgers assumed the manager's position at Liverpool Football Club last June against a backdrop of frustration and excitement, fierce hope for a bright red future tempered and somewhat tamed by consecutive years of chronic under-performance. Out went hero-turned-manager-again Kenny Dalglish, and in came Rodgers – green and unproven, yet upstartishly bold and self-confident. It was hailed at the time as a Year Zero approach, a deliberate reboot of philosophy both in the backroom and the playing squad that would allow Liverpool to develop sustainably into an elite team capable of consistently challenging at the pointy end of the Premier League.
Of course the "Year Zero" terminology is just a sexier way of saying "tear it all down and build it back up again" – a frustrating process for anyone painfully familiar with doing things over from scratch. Yet with the transfer activity of recent windows seemingly geared towards cutting senior players and their hefty wages, "building it back up" has at times been rougher than the majority of fans expected, despite Rodgers' frequent warnings of "pain along the way".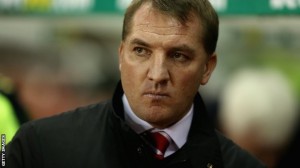 One of the criticisms commonly aimed against this Rodgers rebuild is that he should be doing better with the squad of players at his disposal. After all, Liverpool are historically accustomed to regular success of the glorious variety; slumming it in mid-table is nobody's idea of raging success. In this article I aim to investigate the strength of the squad Rodgers began his campaign with and compare it to the Dalglish squad of season 2011/12, to see whether current expectations of Rodgers and LFC are fair. I will also contrast our current squad with those of some rival teams, to see just how wide the gap is between our squads and theirs.
To achieve this I have used a simple ranking system to rate players by their current status within the game, based on some narrow criteria. I then totaled these rankings for each squad I assessed, to give each squad a numeric strength rating. My premise in writing this article is that stronger squads with better players and deeper rosters should outperform weaker, thinner sides in the Premier League race, and should give us a basis for setting realistic expectations of this Year Zero approach.
Before I move into the actual rankings and comparison, I would like to credit Dan Kennett for his exceptional article "Fair Play for Fenway" in which Dan used a similar numeric weighting system to the one I've utilised below as part of determining the value of LFC player contracts in readiness for Financial Fair Play. I would also like to thank Hayden from 1stepover2many and EPLindex blogger James Amey for helping me tweak the squad rankings for MUFC and THFC respectively. Please read their stuff!
The squads compared in this article have all been assessed via the following ratings:
Scoring Criteria:
5: World Class – top 10/15 players in their position in the world
4: Established International – regularly features for their international team
3: Established PL – solid pro/regular starter/fringe international
2: Emerging/Squad Player – senior rotation option or young player making a first team splash
1: Youth Player – U21 squad player
Please understand these rankings reflect the level of achievement a player has reached in their development – or in the case of some players, the level they have sunk to from the heights. Talent, potential, personal preferences over style, type or mentality – these are minimal factors in this reckoning. The argument "Player X is better than Player Y" is also not useful in this comparison, as we are not comparing the actual ability of each player, rather the level of strength each player is ideally supposed to bring to the squad based on their recent/current achievements.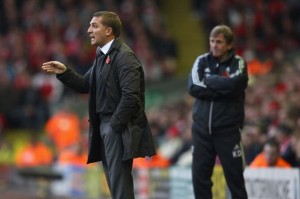 To begin with I would like to compare the relative strengths of Kenny Dalglish's 2011/12 Liverpool with Rodgers' rebooted reds this season. Rodgers is often criticized for not having greatly improved on King Kenny's admittedly underwhelming league record. Where are the signs of progress? Shouldn't we be moving forward this season?
This season's squad has been split into a pre and post-January column, while Kenny's squad is an aggregate of the entire season. This is for a myriad of reasons, article length, simplicity and an emphasis on looking at our squad development this season being the primary motivators here.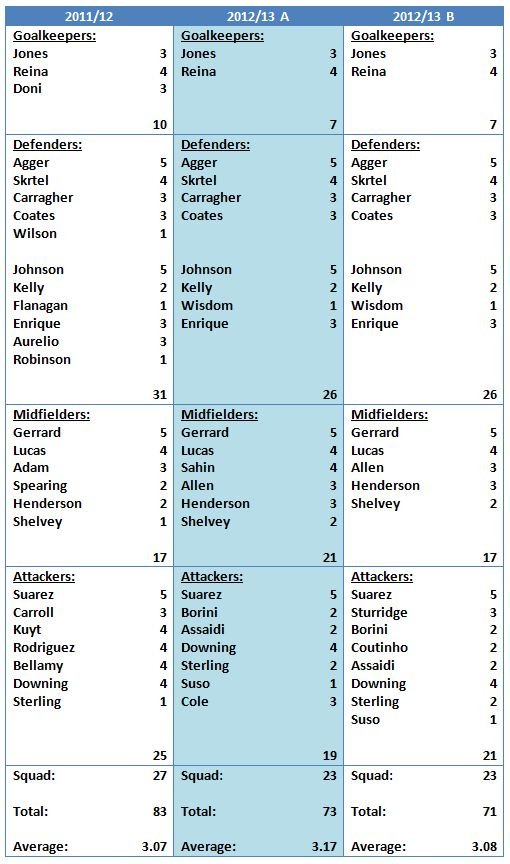 Some interesting numbers leap out immediately. In terms of overall strength and depth, Dalglish's LFC was +10 in terms of overall score, and was 4 bodies deeper than the squad Rodgers started this season with. This difference of 10 points is reasonably large, as you will see when we expand our comparison to include other teams. Quite a few of our forward players that moved on post-Dalglish were mature pros with ratings of 4, who gave us experience, tactical understanding and battle-hardened toughness – qualities that are now lost to us in the main. And if you add to the mix the fact that Dalglish's much stronger LFC finished 8th last season, it defies logic to believe that a much weaker, shallower, younger squad should be expected to significantly outperform their predecessors.
Looking at the make-up of each squad, Dalglish started with a significantly stronger defense and attack, while the acquisition of international midfielder Nuri Sahin in August meant possession-focused Brendan's midfield was a little stronger in the first part of this season.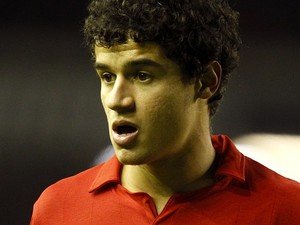 Indeed it is the swapping of Sahin and Joe Cole for Sturridge and Coutinho that sees us lose points in our post-January strength in this comparison – although we've almost certainly strengthened long-term. Sturridge comes in as an established PL scorer who is yet to really crack the England squad, while Coutinho has not established himself anywhere yet at 20 years old. However, one feels that for both players an immediate upgrade in status is just around the corner. In fact many of Liverpool's squad look set to increase their level within the next few seasons, provided the team can maintain its development and provide them with the platform to expand their games and reputations. Another factor will be replacements and retirements – Carragher, Enrique and Assaidi are 3 examples of players who can probably be easily upgraded on – at least in terms of our ratings in this comparison.
How far our players need to develop is brought sharply into focus when we compare our squad strength rating with two of our rivals – Manchester United and Tottenham Hotspur. I have selected these two teams deliberately – United are perennial pace-setters and are the perfect benchmark for how deep and strong a title contender's squad needs to be. Meanwhile Spurs are currently placed 4th, having embarked on a deliberate transfer/business strategy not unlike our own, but much further along in their development than we are at this point in time. Spurs point to the truth that good squads can be built over time – 18 year old Gareth Bales can be polished into 23 year old Gareth Bales – provided our own youngsters are anywhere near that kind of quality. They are a good case study for how intelligent, regular investment can transform a team from midtable mediocrity, to Champions League qualification contenders. The very same journey we are intending to undertake.

Tottenham's 4th placed squad – complete with new signing Lewis Holtby – scores 78 points. That's 7 points stronger than our current squad, and 5 points stronger than the squad we started the season with. Particularly in their forward zones, Spurs have a raft of experienced, quality players, with cover for every position, although they do have quite a small squad, fielding only 22 over-21s thus far. Liverpool, crazily, have only 16 players over 21, and 2 of those are Jordan Henderson and Joe Allen, clocking in at a venerable 22 years of age.
While Tottenham's defensive unit is somewhat comparable to ours, their midfield is much stronger and more well-rounded, while their attacking unit, as mentioned, is without weakness. Clearly we are some way off attaining this level of strength and maturity.
Looking at United, the thing that stands out is the awesome ability and quality of their attacking players, while their defensive unit is also incredibly deep and strong. At 92 points, United had the strongest squad of all the teams I assessed, edging out Manchester City on 90, and Chelsea on 88. Liverpool – scoring 71 on the same rating scale – have a whole lot of improving to do.
Even the Red Devils players awarded a 3 in this assessment are players of frightening ability – Welbeck, Cleverley and Smalling seem set to develop into England regulars, while Giggs, Scholes and to a lesser extent Darren Fletcher, have all been high quality performers prior to the onset of aging or illness.
Meanwhile United boast a multitude of World Class and senior international stars, with only a few youngsters being brought through at any one time – just enough to keep the long-term squad development ticking over.
Where does all this leave us?
To my mind, it is patently unfair for us to expect Brendan Rodgers to conjure Top 4 performances from this potentially exciting, but presently inconsistent squad. We are more-or-less 10 squad points away from being a CL threat, and as many as 20 points behind the very top bracket – to make up that kind of difference quickly we'd need to sign the equivalent of 4 world class players!
Instead slow development will do, as long as we realise as a fanbase that a huge part of the Year Zero undertaking has been to stop the flow of wage money to short-term contributors, having the double-edged effect of depriving us of some of our more experienced talents, while also saving us money for future investment in the playing squad – provided that investment is made wisely and in an ongoing fashion, I see no problem with this approach. After all, no pain, no gain.
-Grubb
Have an alternative view on a player rating in this analysis? I'd love to hear your thoughts and reasoning below in the comments section. Intelligent discussion only, please. Haters jog on =) Oh, and feel free to share this with others!