New Liverpool Home Kit Kicks it Old Skool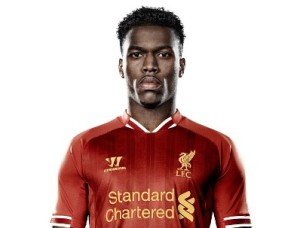 In 1984, Liverpool won the European Cup for a fourth time after seeing off AS Roma in a penalty shootout; now that it's 2013, Warrior Sports has reached back to invoke some of that glory with the new Liverpool Home Kit.
Although a good chunk of our squad wasn't even born when Bruce Grobbelaar got crazy legs, at least now they can look like they were there. The all red strip with white piping and pinstripes is retro inspired, but with all the bells and whistles you'd expect from a modern football shirt. While you'll probably drink beer and yell at the television in yours, Stevie and the boys will enjoy the highly breathable War-Tech moisture-wicking technology while they try to get back into the Champions League. You can't win it if you're not in it and 20 years from now the club needs to make another throwback shirt — and then we can do this all over again.
If you bought last years shirt and don't want to fork over your hard earned dosh for a new one, the official site is giving you a chance to win a signed one on Twitter. All you have to do is give this a retweet and you're entered to win — worth a pop, right? If you're not the lucky winner, you can pre-order from the shop with the rest of us peons right here.