Dominance, Destroyers and Defensive Midfield?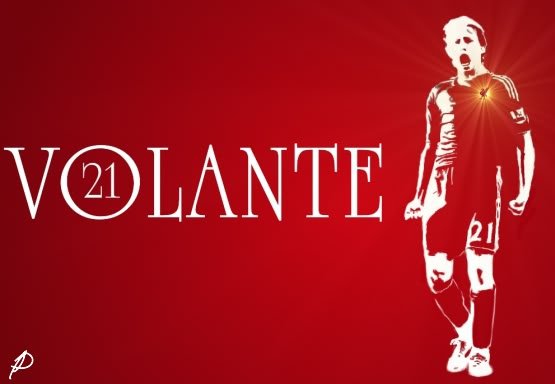 One of the biggest themes of this Summer transfer window has been the clamouring for Liverpool to sign a defensive midfielder. With Lucas the only player suited at all to the deepest role in our current midfield, and with many concerned at his lack of physicality in the defensive phase of play, fanalysts and bloggers have scoured stats and gazed numbingly at countless YouTube clips of players that might give us more defensive midfield steel for the upcoming Premier League campaign.
Yet as I listen to people talk of Wanyama, Kondogbia, Capoue and Gonalons – I get the feeling they might be on a different page to Brendan Rodgers. This is the man who trusted 167cm Leon Britton to anchor his midfield in his maiden Premier League campaign, and replaced the injured Lucas Leiva with 168cm Joe Allen the following season. While height is no definitive measure of power or strength, both men are slight, and neither are intimidating in a physical sense whatsoever. So it seems to me that Rodgers is interested in other, less hulking, less brutish qualities, when selecting the midfielders to play the role he calls "The Controller".
Of course (as pointed out to me by my good friend Simon – @TalkingAnfield) it must be noted that Rodgers has never been in the position to construct his ideal squad, so any lessons we take from history regarding his player selections must be viewed through the lens of pragmatism, made necessary by the restricting factors inherent in working at developing clubs such as Swansea and Reading – not to mention having a key position player suddenly succumb to long-term injury mere minutes into his first Premier League match as Liverpool manager. Clearly these are not ideal circumstances.
However Rodgers has shared on occasion some of his thoughts and ideals about his midfield structure, most notably in one of the fan interview sessions kindly transcribed and published by the good folks at The Anfield Wrap. From his quotes, it's clear to see what attributes Rodgers wants from his Controller:
"Well if you talk in terms of a 1 and a 2 and a 2 and a 1, normally you'll play with this guy here who's really dominant with the ball – controlling, facing back – so this guy here dictates the rhythm of your game, the tempo of your game. These two players here they then have to have the capacity to control but also run and get forward and also get back in. So if they don't have that it's very difficult for it to function. So this guy here's the controller that dictates, dominates, commands from behind. These guys here can join in but then as the team moves up the pitch they have to be able to move with it."
While the quote is entirely Brendan Rodgers' words, the emphasis on the line "dominant with the ball" is mine.
Rodgers' idea – even as he began constructing his first Liverpool team – was to play with a deepest midfielder whose primary role and responsibility is to dominate the ball, control the tempo and direct the traffic from deep-lying areas. There is no talk of tackling, very little emphasis on ball-winning and nary a mention of physicality or power. These qualities, while not insignificant, don't rate on the Brendan Rodgers Scale for Deep Centre Midfielders.
Hence his apparent comfort in playing Little Britton and Low-GI-Joe.
Of course this unpopular theory will be shouted down or criticised, but I'd be very surprised if it didn't turn out to be true. Brendan Rodgers, more than anything, wants his side to win football matches with the ball. He wants dominance, but it's mental, tactical, territorial dominance, not physical prowess or being able to "cover the pitch" or shielding the defensive unit single-handedly.
In choosing his midfield trio, I strongly believe Brendan Rodgers will look for players who can give him control with the ball over players who can physically dominate the play without the ball. Controllers ahead of Destroyers, if you will.
Rather than Wanyama or Capoue, I would be more inclined to believe the (as-yet-unverified) links to 21 year old Hellas Verona midfielder Jorginho are true.
Jorginho is no defensive midfielder. In fact for the purists, Lucas really isn't either. However Jorginho has the right skill-set to be a Rodgers-type controller – and this makes him far more likely to be a legitimate target than any of the aforementioned Destroyer-class DMs. I haven't seen a Liverpool player pass the ball like it appears Jorginho can since Xabi Alonso left for Madrid and grew his wondrous beard.
Not only can Jorginho pass with excellent depth and control, he is far more mobile and technically accomplished than Lucas Leiva, and has the potential to outgrow his fellow Brazilian given time. And while the 2nd midfield role seems well covered between Steven Gerrard and Joe Allen, a double pivot of Lucas and Jorginho – who is a robust, unafraid tackler, if unspectacular in his defensive output – would also give us a more solid, controlling base when faced with higher quality attacking teams.
I'll leave you with video of the young Brazilian's excellent display in the Coppa Italia against Inter Milan, compiled by LFCTikiTaka. But remember – whether or not Jorginho is an actual target, he exemplifies what Rodgers wants in a "Controller". So if it's not him, it will almost definitely be someone like him, and not the body-builder-turned-footy-pro everyone seems to be lusting for.
I, for one, will be most satisfied.