Depending on Whom You Believe: Suarez and Downing and Brazilians, Oh My!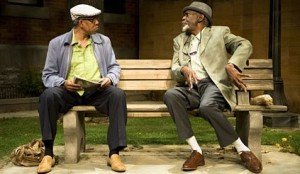 Some technical difficulties have kept the News Desk quiet this week, but that doesn't mean the rumours haven't been coming in fast and it certainly doesn't mean that want away striker Luis Suarez has decided to shut his increasingly big mouth.
After rejecting an opening bid of £30mil from Arsenal for the Uruguayan, his agent Pere Guardiola has reiterated the strikers desire to play for a Champions League club next season. Last month, Suarez just wanted to get away from the English press to protect his family from their scandalous portrayal of him, but now priorities have either shifted or the truth is now coming out with the striker refusing to rule out a move to another Premier League club.
With the Gunners move for Gonzalo Higuaín on the rocks, Arsene Wenger will be buoyed by Suarez's recent comments and the North London club believe that upping their bid to £40mil could tempt the striker to force Liverpool's hand. The Reds have made their position clear and even if an increased bid comes in the Anfield board is expected to unequivocally reject it with the Merseyside club having no interest in selling their prized asset to a domestic rival.
Suarez may not be for sale — in theory anyways — but Stewart Downing could be a different story with West Ham United showing an interest in the misfit winger. Sam Allardyce completed the signing of former Liverpool striker Andy Carroll last month and Downing could be brought in to supply the gigantic Geordie; now, you can stop us if you've heard this one before. Kenny Dalglish, who signed both players during his second spell as Anfield boss, had the same idea and we all know how that worked out.
Whether the Hammers will follow up on their initial interest is anyones guess, but an exit for Stewart could be an opening for someone else and Brendan Rodgers has apparently had his eyes firmly trained on a pair of Brazilians. The Reds have reportedly been preparing a bids for both Atletico Mineiro winger Bernard and Hellas Verona midfielder Jorginho. In these early stages both links seem furtive at best with none of the major news outlets biting on the rumours; still, both players, 20 and 21 respectively, fit the Liverpool mold of developing young players and capturing either would be a coup for the famous Red shirt.
There were concerns that the Reds were lacking ambition after missing out on number one target Henrikh Mkhitaryan, but Rodgers has moved quickly to settle any suggestion that the summers work is all but over. After strengthening the squad with the capture of four new players, Rodgers has said that the club will now try to improve the first team now that the bench has been sorted out and if reverse psychology actually works, Aly Cissokho could be the first one in the door.
The Valencia left-back has moved to quash rumours of an imminent move to Merseyside, but in the very same breath declared that "Valencia are a great club, in a great city, but Liverpool are a legendary club." What could be construed as mere praise could also be taken to mean that the 25 year old Frenchman has a ticket booked and is all but ready to provide a slice of well needed competition for an all too complacent Jose Enrique. Since the News Desk is paid to talk about the rumours, we're going to say it's the latter rather than the former just 'cause we can do that if we want to. It's our column and you don't have to believe us now do you?
Where is Suarez off to? Will Downing be re-united with Carroll in London and will anyone notice he's gone? Will we have a matching pair of Brazilians come September or will we just have to make due with the two we already have? How about Aly Cissokho? Liverpool really is better then crummy old Valencia isn't it? Let us know in the comments — while you're at it, hit us up on Facebook or Twitter. Maybe we'll buy you some cookies.