Melbourne Victory Squad Decimated Ahead of Liverpool Friendly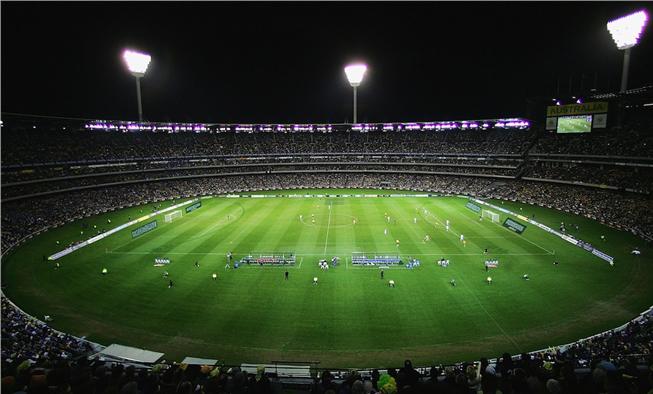 Pre-season. A chance to enjoy seeing the team play again after a lengthy(ish) lay-off from football. An opportunity for exciting young talents and improving squad players to stake their claim ahead of the new Premier League season. And crucially, for those of us across the pond, a chance to see Liverpool in the flesh, and in our own backyard!
I have been excited ever since landing tickets for myself and two friends to see LFC at the MCG – the combination of one of the world's most iconic football teams playing in Australia's most iconic sporting venue is indeed a heady mix. I've followed LFC for 15 years without previously having seen them play other than on a television or computer screen, so this is a massive opportunity to see first-hand the level of athleticism, technique and tactical play. As a football afficionado, and more importantly as a Steven Gerrard devotee, I am still pinching myself that this tour is happening, and only a 40 minute flight from the very remote corner of the world I happen to live in.
Yet as the time draws nearer, it appears there is one tiny fly in an otherwise perfect footballing soup: The East Asian Football Federation's East Asia Cup. Recognised as a 'B' level international tournament, the EAFF East Asia Cup pits the strongest East Asian teams against each other over a 10-day period. It's primarily used as a development competition by Japan and Korea, to see which of their fringe internationals might make the full senior team in the year leading up to the World Cup. And starting from this year, Australia is able to qualify and participate, which leads to our problem.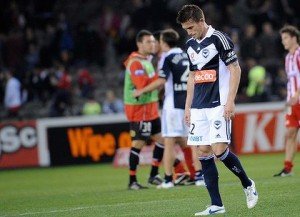 Australia coach Holger Osieck has selected no less than five Melbourne Victory players for his EAFF Cup squad, meaning none of them will be available for the Liverpool game next week. Considering the already massive quality gap between the A-League (generally considered to be a upper League One/mid-table Championship level of football) and a team making noises about Champions League qualification at the end of the upcoming season, losing 5 of Victory's best players is seriously going to affect the quality of the spectacle, to the point it's almost embarrassing.

To begin with, Victory's 1st XI goalkeeper Nathan Coe has been called up, leaving 21 year old Lawrence Thomas as the only senior keeper available to play LFC. Thomas has a grand total of 4 A-League starts to his name, while Coe will almost certainly spend most of his time sitting on the bench at the East Asian Cup. Very frustrating for the observer wishing for a competitive hit-out. Just put your shots on target, lads.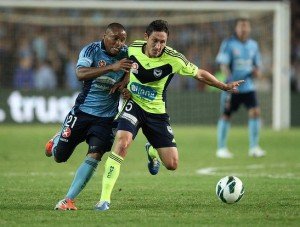 Anchoring the Socceroos midfield in South Korea will be Victory's best player, Mark Milligan. Milligan is actually part of Australia's 1st XI, and while he's never played at a higher level than A-League or J-League 2, he is almost certainly a Premier League athlete in terms of his physicality and workrate. He was in fine form as Australia drew 1-1 with Japan in Saitama recently during World Cup qualifying, snapping into tackles and denying space for the likes of Keisuke Honda and Shinji Kagawa to play between the lines. While he will feature heavily in Korea, it's a shame he won't be around to give Lucas and friends the kind of midfield pressure test they need ahead of their next Premier League season.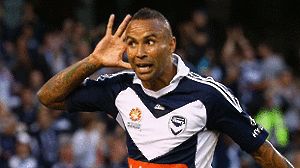 Also missing is Archie Thompson, Victory's biggest goal threat. Thompson has the somewhat dubious honour of being the reigning world record-holder for most goals ever scored in an international match, netting 13 times in a 31-0 pummeling of Oceania minnows American Samoa. Not just a flat track bully though, Thompson has 69 career A-League goals, putting him second on the all-time scorers chart, and once scored 5 goals in the A-League Grand Final during a 6-0 thrashing of Adelaide United, their rival club at the time. Australia's gain is clearly Victory's loss.
Youngsters Mitch Nichols (a goal-scoring box-to-box midfielder) and pacy inverted left winger Connor Pain (think Raheem Sterling, trapped inside Jay Spearing's body) have also been selected, Brazilian import Guilherme Finkler (CAM) is still recovering from knee surgery, marquee player Marcos Flores has been released and intended replacement Fabrizio Miccoli signed for Lecce instead. The cupboard is almost entirely bare.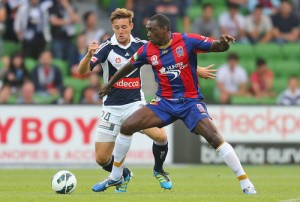 The only standout senior players left are former Fulham defender Adrian Leijer, Victory's captain, who is quite a decent central defender at A-League level, and jet-heeled Ivorian Adama Traore (LB), who is pacy enough to give Glen Johnson a good workout. The rest of the side will be made up of promising youngsters such as Nick Ansell (CB), Andrew Nabbout (WF), and Theo Markelis (ST). Which is to say, our U21 side would probably be comfortable favourites against a team of this calibre, shorn of so many of its better quality players.
I'm still pinching myself about getting to see LFC in the flesh, but I'm not holding my breath about the standard of football. I predict a comfortable victory (pun fully intended) for the team in red.
-Grubb