Depending on Whom You Believe: Pepe On Loan and More Ups and Downings in the Market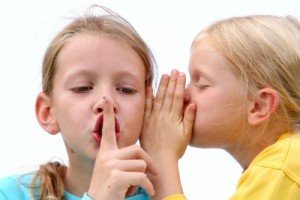 It's not easy being the News Desk, but when the transfer window's open, at least it's entertaining and with reports coming in that Pepe Reina is heading to Napoli on loan instead of Barcelona permanently, what we might call entertaining has just becoming puzzling.
Former Liverpool manager Rafa Benitez went in search of a 'keeper and after being rebuffed by QPR 'keeper Julio Cesar, a move for his former charge was the next logical step. Rumour has it that the Brazilian wasn't prepared to take a wage cut to move to Italy, instead preferring to stay in London and play in the Championship next season — if that doesn't sounds like a load of crap, then there's something wrong with the air around here. Regardless of all that, with Pepe heading to Naples for the season and Brendan Rodgers assertions that our new 'keeper was signed up just to provide competition sounding as silly now as they did then, you have to wonder how long this deal has been in the pipe-line. With £110k off the wage bill, we'll leave you to answer this question for yourself: was this an astute move by the Reds to shuffle on a sunsetting player, or just good old fashioned asset stripping?
As Reds fans everywhere continue to try to come to terms with having Simon Mignolet between the sticks next season, Liverpool's rumored move for Danish play-maker Christian Eriksen is taking another turn with reports that AC Milan are in the final throes of finalizing a deal with the 21-year old. Ajax have yet to confirm the Rossoneri's interest and it's believed that the move may be contingent on the sale of Milan midfielder Kevin Prince-Boateng to round up the £16mil the Dutch club rate Eriksen at. It was widely reported that earlier in the week he turned down a move to Bayern Leverkusen after manager Frank De Boer was quoted as saying that he wouldn't stay in the way of him if he's "happy going to Liverpool".
No one can say for sure whether that was a gentle jab to push negotiations with AC Milan along or if he was genuinely confirming the Reds interest, but with Eriksen confirming that he would sign a new contract with Ajax if he doesn't move on in the summer, time is ticking down to make a move. Though the club hasn't let on whether we're actually in for the highly rated attacking midfielder, the AC Milan interest – fabricated or otherwise – may be the kind of incentive the club needs to go in hard with a concrete bid.
Eriksen isn't the only midfielder being linked with a move to – or away – from Liverpool with Jay Spearing apparently holding out for a permanent move to Bolton, the much misaligned Dani Pacheco likely to end up selling kebabs after weaseling out of the Reds pre-season tour and Stewart Downing, who has been linked with a move to London, spotted holding onto his squad number with both hands. West Ham United had shown an interest in bringing Downing to the Capital to help supply new signing, and former Liverpool striker, Andy Carroll with crosses to nod down. Since it didn't work during their time together on Merseyside, apparently the winger doesn't want to give it another go around and there's a firm belief that the English winger would rather fight for his place – and his lucrative pay packet — at Liverpool.
It's a bit ironic that Stewart, who has expressed a desire to stay with the club, is getting more shtick than Suarez, who's doing everything he can do get out, but if Downing does make way, the club have apparently been eyeing some potential replacements with Atletico Mineiro winger Bernard and Bayern Munich spitfire Xherdan Shaqiri both linked with a move to Merseyside. The Germans have issued firm hands off warning to clubs looking to snap up the promising 21-year old with Munich chairman Karl-Heinz Rummenigge confirming that "Liverpool have not made an offer for Shaqiri and we want to keep him." Whether that means Brendan Rodgers and company are going to have to step up their game to land him remains to be seen, but with Bernard tipped to be leaving Brazil for parts unknown after his side's Copa Libertadores Final second leg with Paraguay's Olympia, we might not need him after all.
A number of clubs have been linked with the Brazilian, including, and unsurprisingly, Tottenham Hotspur, who captured the signature of highly rated playmaker Paulinho after Luiz Felipe Scolari's side lifted the Confederations Cup earlier this month. It seems like Liverpool can't look at a player without Spurs peeking over their shoulder, but with the Reds offering a more realistic shot at regular first team football, Merseyside could be the preferred destination for the winger. Porto – who are believed to have already had a £15.5mil bid turned down for the 20-year old — are also in the frame along with Ukrainian club Shaktar Donetsk and Champions League runners-up Borussia Dortmund.
Brendan Rodgers has found it increasingly hard to lure high profile targets to Liverpool with no European Football – Champions League or otherwise – on offer and the news that Suarez wants to leave for a club playing in Europe's elite competition only makes it more difficult. Returning to the Champions League has been a long standing goal for the club since they dropped out of the competition in 2009 and with a little over a month left in the transfer window, Rodgers and company are going to have to find a way to convince the kind of players that are going to help us get there that the Continent is a certainty in the very near future.
Do we have a shot of landing anyone significant? Or are we out in the cold? Hit us up in the comments section or on Facebook or Twitter. Surely you have an opinion on something…