Depending on Whom You Believe: What do Greeks, Slovakians and Season Long Loans Have in Common?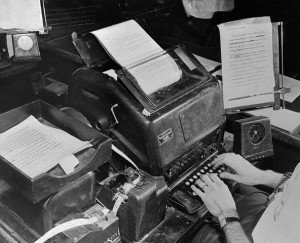 Even before the transfer window opened, the buzz was that Liverpool was in for a world class center back and Greek international Kyriakos Papadopoulos was hotly tipped for a move to Anfield. Brendan Rodgers was said to be eyeing the 21-year old as a potential partner for Daniel Agger and the move, which was supposedly all wrapped up, was said to have collapsed due to financial reasons.
The News Desk has never been great with math, but if the reports floating around are correct, Liverpool are back in for the Greek and prepared to bid £13mil for the highly rated center back which still leaves them £6mil shy of Schalke's £19mil asking price; the same reason the deal fell apart to begin with. Is that too much money for an injury prone, hot-headed, unproven defender? It just might be, though Papadopoulos is said to represent a long term target for Rodgers and with more signings – more exciting signings! – supposedly on the way, the promising youngster old could be the first one to really spark some real belief in our recruitment policy.
While we've got your attention, it's only right to point out we could be in for a multitude of other center backs as well with Sporting defender Tiago Ilori – now a target for Spurs, of course – and Ajax's versatile man-at-the-back Toby Alderweireld also continually linked with a move to Merseyside. The Reds shipped too many silly goals for Rodgers liking last year and tightening up the ship has become a major priority for the Ulsterman making a defensive signing likely before the transfer window closes; this would be especially true if a certain sulky Slovakian sneaks out the back door.
For the last two seasons speculation has been rife that Martin Skrtel would be making an Anfield exit and with the big man linked with a reunion with former boss Rafa Benitez in Italy, this could be the summer he finally packs his bags. The new Napoli manager, who already secured Pepe Reina on a season long loan deal, is said to retain a keen interest in his former charge and has been weighing up a bid for the experienced defender. Skrtel says he's ready to fight for his place in the starting line-up, though with a new arrival expected and the steady hand of Kolo Toure looking to partner Daniel Agger in the heart of Liverpool's defense, a trip to Italy could be his best chance at securing first team football ahead of the upcoming World Cup in Brazil.
Though it's unlikely that Skrtel – who wears the Captains armband for his country – would fall out of the frame on the international level if he wasn't playing regularly, the 28-year old has vented his frustrations at watching from the sidelines as Jamie Carragher took his place in the squad following some less than assured performances during the second half of last season. If the Slovakian does make a move, we can only hope it's not on a loan as contentious as the one that saw Reina move to Italy.
Speaking of loans, Rodgers is said to be keen to try his hand in that market as well with a move for Benfica's Lorenzo Melgarejo said to be in the works. With the Europa League runners-up having already signed two left backs on loan this summer, the Liverpool boss is hoping to take the Paraguayan off their hands for the season with an eye to a potential deal next year if the youngster shines at Anfield. The Reds were linked with the same kind of move for Valencia's want-away fullback Aly Cissokho earlier in the month, but the Frenchman's wage demands was said to have scuppered any chance at a deal and Melgarejo – who can also play as a winger – is thought to be the more prudent option.
With no movement on Luis Suarez as Arsenal stands by their cheeky bid of £40mil + £1 for the Uruguayan and reported midfield target Christian Eriksen remaining very much an Ajax player, the big names remain in place as the transfer window drags into August. This is the business end of things and if clubs need to make moves, now's the time to set the wheels in motion. We'll see what Brendan Rodgers and company have in store for us in the coming weeks; hopefully, it's not more of the same.
Does anyone actually know what those things have in common? I know it sounded like a joke, but it was a legitimate question. Let us know in the comments or you can hit us up on Facebook or Twitter. We're around sometimes….well, maybe.