Liverpool Owner Confirms Suarez Won't Be Sold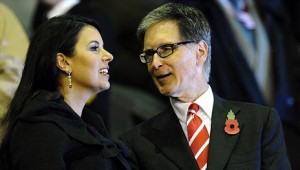 The News Desk was hoping that there'd be nothing new on the Luis Suarez front this morning, but after primary Liverpool owner John W. Henry waded into the proverbial cesspool, the muck continued to fly with an unequivocal statement of intent from the Reds hierarchy.
With less than a month left in the transfer window, the Boston based billionaire was emphatic in his assertions that the Uruguayan would not be making an Anfield exit this summer – not to any club, at any price. "It's not about finances. So late in the window… we can't replace him. So for football reasons we can't sell, and especially to Arsenal" said Henry when asked about the future of the striker, who continued "Luis will be a Liverpool player on 3 September." What this will do to the Liverpool betting odds remains to be seen, but, with strong words coming out of the Reds camp, their chance of finishing in the top four next season just got a boost. That is, if Suarez feels sufficiently motivated to recapture the kind of form that saw him score 30 goals in all competitions last year or if he still feels like having a good old fashioned sulk.
Professional Footballers' Association chief Gordon Taylor is of the same opinion as Henry, calling Luis's chances of finding a new team this summer "practically impossible". Whether or not you believe the words of either man is up to you, but if the controversial Uruguayan does remain on Merseyside this summer, a number of fans are calling for a formal apology before they're ready to take him back into the fold. Following his little foray with the press as the Reds ran out 4-1 winners in Norway, many are feeling aggrieved with the former Kop idol and Liverpool boss Brendan Rodgers can count himself as a member of the majority and has requested the striker train separate from the first team for the time being. We'll see if that helps Suarez changes his tune.