Player Snubs Indicative of Liverpool's Current Stature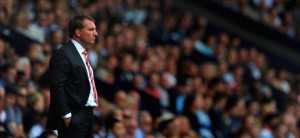 There was a time that when an offer from Liverpool came in, you knew you'd reached the pinnacle of the game. Over a week ago, the Reds submitted an offer of £21.8mil to trigger a release clause built into Atletico Madrid striker Diego Costa's contract in an effort to speed proceedings along. Unfortunately, that particular tactic failed to have the desired effect.
With confirmation coming in that the Brazilian, who quickly told the press how happy he is at the Vicente Calderón following news of Liverpool's interest, will be signing a contract extension with Los Rojiblancos, it appears that Brendan Rodgers and company are back to square one – a place that is becoming all too familiar. It's hardly a surprise that a team that placed 7th in their domestic league, put in no real challenge for silverware, without European football to look forward to and is unwilling to offer astronomical wages is having a hard time securing top drawer talent; who, exactly, did we expect to attract?

World Class players are no longer mystified when Liverpool comes knocking. Outside of the Champions League and looking in longingly since 2009, the Merseyside outfit has been relying on prestige, history and money for far too long; now, with the sting of the latest big name player to snub our advances still smarting, it would seem that we're going to need a better plan.
The pursuit of former Shakhtar Donetsk midfielder Henrikh Mkhitaryan looks set to mirror our approach for Diego Costa with only one detail adding insult to injury. While the Armenian, who according to reports was our top summer transfer target, ended up signing with en-vogue Champions League runners-up Borussia Dortmund, Costa, on the other hand, appears to be staying put in Spain with no irresistible offer from a fashionable side coming in to snatch away the services of the bad-boy Brazilian from our eager hands.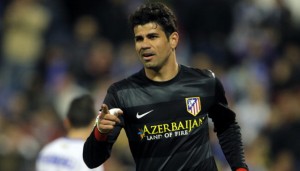 Despite reportedly offering to triple his current wages, it would appear that life in Spain – not to mention Champions League football – is more important to Costa then the allure of a quick pay-day in England with a team that, despite their lofty ambitions, is unable to provide an adequate stage for him to perform on. With the transfer window winding down and the new season less than a week away, options are quickly dwindling and prices rapidly rising as clubs become increasingly desperate to bring in quality signings. As if attracting the kind of players that have the talent to propel Liverpool back into the top four wasn't hard enough, increasing problems on the home-front are threatening to distract from the search for re-enforcements, with the small pool of world class talent the Reds have to draw on looking ripe for the picking.
Although the matter has supposedly been settled, Luis Suarez remains the most poignant example – this year that is — of a wandering eye gone wrong. Principal owner John W. Henry has moved to quash any talk of the Uruguayan being sold this summer with an unequivocal denial of a move to Arsenal – or any other side – being sanctioned no matter how much money is on the table. The talented striker, who is being forced to train alone until he's ready to "rejoin the group", has seemingly failed where so many in the past few years have succeeded; the names of Fernando Torres and Javier Macherano quickly come to mind with both enjoying Champions League success with their respective clubs since moving from Merseyside.
The strange news that Steven Gerrard turned down a move to eventual Champions League winners Bayern Munich last summer came as somewhat of a surprise and though few expected the Captain to leave his hometown club so late in his career, the same can't be said of newly appointed vice-captain Daniel Agger with Spanish champions Barcelona reportedly keen to secure the Dane's services. A bid of £14.6mil from the Catalan giants has already been rejected by Liverpool and with a similar offer for Chelsea defender David Luiz also being met with the cold shoulder, it's anyone's guess which player they'll be coming back for.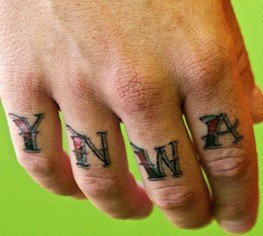 It's believed that the heavily inked Agger, who squashed speculation surrounding his future last summer by having YNWA tattooed across his knuckles, is not angling for a move and has pledged his future to Reds boss Brendan Rodgers with assurances last May that he intends to fulfill his contract; still, questions remain as the 28-year old approaches the down slope of a promising career spent largely playing on a stage that fails to meet his potential. Barcelona is, after all, Barcelona and only those with an unwavering resolve would be able to dismiss the romance of running out at the Nou Camp, not to mention challenging for every trophy on offer, so quickly.
After moving quickly to secure four players at the beginning of the transfer window, Brendan Rodgers promised more "quality" signings to supplement what have been mostly seen as squad players. With the exception of Simon Mignolet, a replacement between the sticks for the rapidly declining Pepe Reina, the new arrivals at Anfield show promise – especially the highly rated Luis Alberto – but lack not only the pedigree and experience needed for a sustained push this campaign, but the wow factor that comes along with a marquee signing. World class players want to play with other world class players; football is a team sport and an individual, with only a few exceptions, is only as good as the ten players surrounding them. If the Reds have any chance of attracting top caliber talent in the near future, they're going to need to hang onto the ones they have and help those with the potential to be along the way.
Finicky supporters are quick to blast the Reds hierarchy for every perceived failing and, to an extent, the perceived success in the market of other clubs. While the likes of Swansea, Norwich and Sunderland snap up middling players and mega-rich Manchester City decimate everything in their path, Liverpool have been picking their spots and have made moves for players based on statistical and tactical analysis that would fit their particular brand of football. Brendan Rodgers has begun to instill a certain style of play at Anfield, and regardless of your views on it, this has only naturally filtered to the recruitment department — square pegs for round holes are no longer acceptable and we can see this in the departures of Andy Carroll, Jonjo Shelvey, Jay Spearing and, and most recently, Stewart Downing.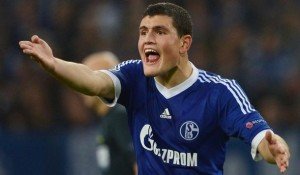 While Liverpool continue to be linked with moves for the likes of Danish midfield maestro Christian Eriksen and highly rated Greek defender Kyriakos Papadopoulos, their declining stature in world football – and lack of Champions League promise — continues to be a hindrance. Things are no longer as simple as submitting a bid and agreeing to terms; now, we're going to have to work and harass and harry to get what we want. We've come to learn that it's a long, hard road back to the top and these off-field trials are only a few of the many bumps along the way. Still, there's hope in a recruitment policy that has begun to focus on signing promising players before they're well established instead of negotiating with the already fully formed ego. The academy, and our scouting network, has never been so important.
Through all the doom and gloom, there is promise; despite the speculation surrounding the futures of both Agger and Suarez, the likes of Daniel Sturridge, Philippe Coutinho, Raheem Sterling, Martin Kelly and Jordan Henderson continue to impress and if, as expected, improve with age, the Reds may have a core group of world class players already on their books to supplement their focused, sustainable recruitment strategy. The only problem is that as they become the kind of players we know they can be, they too will be looking to fulfill their potential with silverware on the biggest stages – and so the question remains whether they will be doing that in the famous Red shirt of Liverpool, or if we'll be losing them to Europe's best as we, once again, sing songs about history instead of writing it.
–steven.
Now that you've made it to the end of this, am I off the mark or right on the money? Go ahead and let me know in the comments; don't forget to give us a follow on Twitter and like us on Facebook. That's like gold to your everyday, small time, friendly neighbourhood blogger.