Liverpool Look to Remain Top When the Saints Come Marching In: Southampton Preview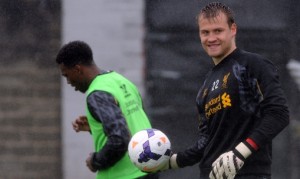 A 2-2 draw with Swansea City on Monday night may have prevented Liverpool from winning their first four league matches for the first time in Premier League era, but that doesn't mean they can't continue their best start to a season since Roy Evans was the Kop boss.
With three wins and a draw under their belt already, Brendan Rodgers men will be looking to continue that winning trend when Southampton visits Anfield tomorrow. A win against the Saints would not only be the Reds 400th in the Premier League and ensure that they stay top of the league for another week, it would also give them their best ever point tally at this stage of the season. When you think back to this time last year, it's apparent to even the most hardened cynic that things have taken a turn for the better.
You have to reach all the way back to last March to find the last time that Liverpool were defeated in the league – ironically, it came at the hands of Southampton when the Saints rolled us over 3-1 at Saint Mary's. Since then Mauricio Pochettino has only seen his side win one of their last ten league outings, scoring only four goals in nine matches. The Saints could only manage a goalless draw with West Ham last weekend when a standout performance from Jussi Jaaskelainen kept Rickie Lambert and company at bay.
Southampton have yet to score from open play in the league this season and although they peppered Championship side Barnsley by a 5-1 score line in the Capital One Cup, they've yet to find that tenacity in the Premier League; despite the lack of goals, Pochettino remains unconcerned. "My main concern is that the team keeps growing and the players keep understanding each other" said the South American. The Saints, who are currently in eleventh place, place a brand of possession based football that the Reds struggled to counter last season – it's likely we'll see the same kind of tactics when they come to Anfield. "I think my players are going to be one hundred percent focused on their task ahead, and I am completely sure that they're not going to be distracted from anything aside from the game" said Pochettino.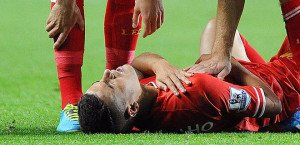 Rodgers, despite guiding his team to far better fortunes, will have very similar concerns. Although the Reds remain unbeaten in the league, they only managed 3 goals in their opening three matches and two goals in the draw with Swansea – with all of their goals coming in the first half of play. On-loan Chelsea winger Victor Moses is the only player besides Daniel Sturridge to find the net for Liverpool this season and the injury to Phillipe Coutinho – who will be sidelined after undergoing shoulder surgery until late October – could put a major damper on the Reds creativity.
Luis Suarez, who will be available for selection again after this match now that he's seen out his ten match ban for biting Chelsea defender Branislav Ivanovic last season, should be a boon to Rodgers cause going forward, but the ill-fated experiment of playing the Uruguayan as an attacking midfielder in this fixture last season will be quickly forgotten by many Reds fans. Paisley Gates blogger Grubbavtich ran through a number of tactical options available to Rodgers to "Phil-in" for Coutinho as the Brazilian watches from the sidelines with Jordan Henderson widely tipped to be pushed centrally.
How the boss chooses to cope without the services of the Little Magician could be a defining point in how the next month goes – thankfully, the Brazilian should be back in action before we meet another rival for a Champions League spot. Liverpool has a trip to Old Trafford on the cards for a Capital One Cup clash with Manchester United next Wednesday, followed by meetings with Sunderland, Crystal Palace, Newcastle and West Bromwich Albion before they travel to the Emirates Stadium on November 1st. An international break in the middle of all that should also aid in Coutinho's recovery – but that's then and this is now and Rodgers remains firmly focused on the task at hand.
Champions League qualification is the goal and though no one – let alone him – is getting carried away at this point, the boss remains optimistic. "We're on 10 points already; at the end of last season we finished on 61 points and we talked about those extra 10 points that might have taken us into the Champions League. At this early stage we've got them" said Rodgers. Keeping Rickie Lambert and at bay will be priority number one for the side with Mamadou Sakho and Martin Skrtel are expected to keep their places in the side after the 2-2 draw at Swansea if Daniel Agger isn't passed fit to make a return. Kolo Toure could replace Andre Wisdom on the flank, though Jose Enrique is expected to be named to the other fullback position with Aly Cissokho still nursing an injury.
Simon Mignolet will continue to backstop the Reds and Steven Gerrard, Daniel Sturridge and Lucas are locks to start, but after that it gets a bit tricky as Rodgers looks for a balance up top. Iago Aspas could return to the side, Luis Alberto may move into the Coutinho role after scoring a hat-trick for the reserves midweek, Raheem Sterling has been itching for a starting berth, Joe Allen could very well make an appearance and it would be hard to leave out Victor Moses after the on-loan winger impressed against Swansea.
No matter what happens, the wealth of versatile players available to Rodgers is impressive to say the least and Southampton will give the boss a good opportunity to find a balance in the squad to push forward with. With a number of very winnable matches on the horizon, the prospect of remaining top of the league into Novemeber is a tantalizing one – but we'll do well to remember that the Saints embarrassed us last season and we'd be loathe to see it again.
–Steven.