Mamadou Sakho Credits Liverpool Transfer for France Recall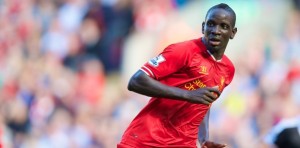 The international break is in full swing now, but some players are still talking about Liverpool – and Mamadou Sakho is saying that his deadline day transfer to Merseyside is one of the contributing factors for his recall into the France squad.
Les Bleus, who have a World Cup qualifier with Finland and a friendly with Australia on the horizon, brought the "Parisian Mountain" back into the fold for their upcoming matches and Sakho believes that Liverpool played a big part in that. "I had to quit Paris to get back in the France squad," the big defender told Le Parisien newspaper on Tuesday. Previous to his Anfield move, the defender had fallen out of favour at PSG and had not featured for the national team for their last three games.
"Being picked again proves many things. That I still have that level. Most of all that I didn't leave to join a big club because of the competition (at PSG)" said Sakho, who continued, "At Liverpool there are also very good players in my position, but the competition is clean. At Paris it had become complicated." Politicking at a multi-billion dollar club? Who would have thought?
Since his move to the calmer waters of Merseyside, Sakho has excelled in the Reds new look back line – and even picked up a fancy new nickname. "I'm learning and I listen to the manager's advice. It's funny, he calls me Killer" said the defender. Although we'd like to speculate this has to do with his prowess on the pitch, the News Desk can't confirm whether his new moniker came about after the powerhouse broke a piece of gym equipment during a strength test. "It's true that one of the machines did break. Something went wrong with it, so they had to fix it and reinforce it" said the 23-year old who's banned from the Melwood gym until further notice. Hopefully they'll get the equipment fine tuned to "beast" by the time Sakho returns from the break.