Liverpool FC Announce Academy in India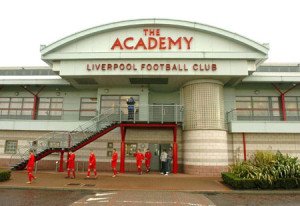 Liverpool's globalization initiative took another giant leap forward this morning with the club announcing plans to launch an academy in Pune, India next year alongside new partners DSK Shivajians FC. The residential complex, which according to the Liverpool Echo will include "full-size pitches, practice areas, classrooms, changing rooms, a gym, canteen, lecture theatre and medical facilities", is expected to open this coming January.
The academy, which will support players up until the age of 18, will be the first time an English top flight club has partnered with an Indian side to help bring through – as well as scout – local talent. "At the Academy in Liverpool we aim to develop outstanding players and good human beings," said academy director Frank McParland to the Liverpool Echo during the official announcement. According to McParland, "education and community work" are integral components of the way the Reds develop their young players and this strong ethos will also be present in their Indian operation.
Under Fenway Sports Group, the Reds have embraced a developmental approach to purchasing players and McParland was quick to point out that last season seven players who were brought through the academy made their first team debuts – with many more are expected to follow in the coming years. Billy Hogan, Liverpool's Chief Commercial Officer, was delighted at the news and said the club was "very excited to be working with DSK Shivajians FC and being part of the game's development in the country".
The Reds are said to have "millions" of fans in India and this latest initiative will bring the club even closer to them – and according to Shirish Kulkarni, who is the Executive Director of the DSK Group, we can count him among them. "I am a footballer at heart and Liverpool has always been my favourite club. It is today our privilege to be in a position where we can not just help bring in a world-class pool of talent, infrastructure and expertise to Indian grounds but also to do it with a club that has my loyalties." While that might smack of every player we sign professing to be boyhood Reds, the News Desk will take that particular one at face value – there's no possible way he'd be a United fan, now would he?