CONFIRMED: Agger Replaces Cissokho for Chelsea Trip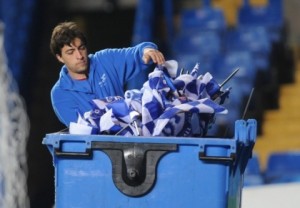 There's just one change to the team that narrowly missed out on getting something at the Etihad Stadium on Boxing Day and it's a bit of a surprise as Liverpool vice-captain Daniel Agger returns to the starting eleven in place of Aly Cissokho.
The Frenchman, who's on loan from Spanish side Valencia, has had a hard time finding game time with first Jose Enrique and then youngster Jon Flanagan keeping him out of the squad; now, it's another player who has found chances tough to come by with the big Dane expected to take up residence on the left flank.
Simon Mignolet, as expected, retains his place between the sticks with Mamadou Sakho and Martin Skrtel in the heart of the Reds defence and Glen Johnson opposite Agger on the right flank. The midfield trio of Jordan Henderson, Joe Allen and Lucas did exceptionally well against a much more vaunted City side and each of them earns a recall to the side for the trip to Stamford Bridge.
Raheem Sterling and Philippe Coutinho will support Luis Suarez who is in charge of spearheading the Reds attack — though if the movement at the Etihad is any indication of things to come, then we can expect some rather fluid motion up top with the attacking trio interchanging at will.
On the other end of the pitch, former Liverpool striker Fernando Torres starts on the bench for Chelsea with Jose Mourinho preferring misfiring Cameroonian Samuel Eto'o. Willian, Oscar and Hazard start behind the striker with Frank Lampard making those late runs which have worked so well in the past.
Petr Cech is given the nod between the sticks while Branislav Ivanovic, Gary Cahill, John Terry, Cesar Azpilicueta and David Luiz will be tasked with keeping Brendan Rodgers free scoring side off the board.
Be sure to stop by after the match for a full reaction and other assorted goodies.