Formal Bid for Mohamed Salah Reportedly on the Horizon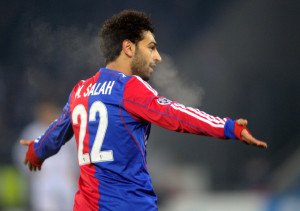 Mohamed Salah was the one player that it looked like Liverpool had wrapped up prior to the January transfer window opening, but with the move stalled over the first half of the month, it looks like the Reds are ready to test the resolve of FC Basel with an opening bid.
As per usual, the gap between the two sides appears to be monetary with the Swiss side looking for somewhere in the region of £12mil, while the Reds value him at a mere £7mil. If mounting media speculation is to be believed, it looks like the Liverpool transfer committee have decided to sound out Basel with an opening salvo of £8mil with the hope that a formal bid could both tempt the club, and the player, into making a move.
The Swiss side are reluctant to let the "Egyptian Messi" leave with the winger an integral part of manager Murat Yakin's setup. When Liverpool were put off by the asking price during initial talks in December, Basel must have thought that they had scared the Reds off, but following talks with primary owner John W. Henry after the 2-2 draw with Aston Villa on Saturday, it's believed that Brendan Rodgers now has the go-ahead to turn the screw.
While this could very well be yet another case of the media making something out of nothing, the Northern Irishman has made no secret of his desire to strengthen his squad this winter as he tries to keep the Anfield outfit in contention for a Champions League spot come May. Although he's still a raw talent, the 21-year old showed his potential to be a world class player as Basel twice beat Chelsea in the Champions League group stages. If he's someone Rodgers believes can make a serious difference in the Reds season, surely a compromise can be found between the two sides in the coming days.