Salah Saga Rumbles On as Liverpool Retain Hope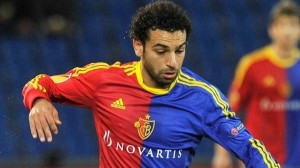 Following Liverpool's 2-0 win over AFC Bournemouth in the FA Cup yesterday, Reds boss Brendan Rodgers admitted that the club are still hopeful of completing the signing of promising FC Basel winger Mohamed Salah before the transfer window closes.
It looked like Chelsea had pipped the Anfield outfit to the Egyptian's signature after muscling in on the the Reds number one transfer target and having a bid accepted by the Swiss side, but with the 21-year old yet to complete a medical or put pen to paper on personal terms, there's still the possibility of a U-turn.
With no guarantee of playing time at Stamford Bridge, the promising youngster could be contemplating his future; it's believed that Liverpool were his first choice — something that Rodgers continues to bank on. "The window is not closed yet so we haven't given up on him, no," the Reds boss told BBC Sport when asked about their pursuit of the winger. "Salah was a player we're interested in and we hoped we could do a deal but as of yet there is nothing done on it," he continued.
While the possibility of snatching Salah back from Chelsea remains slim, there are other reportedly other targets in the pipeline if a deal for the Egyptian fails to materialize. "The club is still looking for players we can bring in to strengthen the squad" continued the Northern Irishman. "It is a difficult market in January so we'll see what happens."
With under a week left until the window closes, if Liverpool are going to do any business, they're going to have to get cracking.