Arsenal Bow to Ticket Price Pressure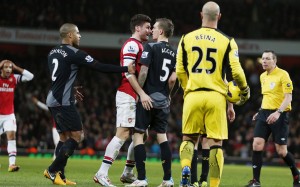 Following the draw for the FA Cup fifth round, Liverpool fans were disgusted to learn that tickets for the clash could be as much as £93 should it be deemed a "Category A" fixture by the London club.
Appalled by the price gouging, Reds fan group Spirit of Shankly — backed by the Arsenal Supporters Trust — has written to both clubs to request that more consideration be given to the travelling fans. Combined with the outrageous pricing, the possibility of the kick-off time being shifted to accommodate live-TV coverage could further impact those travelling from Merseyside. Following the league fixture in November, where travelling Reds supporters were charged up to 72% more than fellow Merseysiders Everton, we've got a rare bit of good news to report — they've listened to our concerns.
The Arsenal hierarchy has not only understood our position, but they've done something about it. The fixture, to be played on the weekend of February 15/16 will be designated a Category B fixture which leads to a significant price drop for the 9,000 fans expected to make the trip from Merseyside to London. A statement from Arsenal read:
"Arsenal has announced that the forthcoming FA Cup fifth-round tie against Liverpool will be classified as a Category B fixture. This match would normally be designated as an A category game."
"However, after the FA Cup draw was made on Sunday, the club considered a wide range of factors, including our Cup draws to date and our forthcoming fixture schedule, and has decided to make it a B category match."
Although the prices remain a tad on the high side, those travelling to the Emirates are expected to be charged no more than £54, with many seats available for a much more reasonable price of £35.50. Congrats to SOS for this remarkable win and to the Arsenal Supporters trust for supporting fair football pricing.