Mamadou Sakho Seeks Further Treatment in France with Liverpool Return Delayed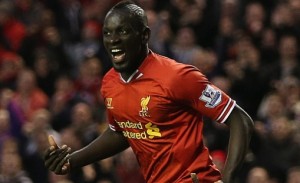 Reds boss Brendan Rodgers gave us some positive news yesterday on the recovery of defenders Glen Johnson and vice-Captain Daniel Agger, but fellow treatment table dweller Mamadou Sakho was a notable absentee from the injury update with no word on when we'll see the big Frenchman back in action – or in the very least, training.
This morning a story broke that Sakho has actually returned to France in an attempt to hasten his rehabilitation at the highly respected Clairefontaine National Football Centre according to French daily L'Equipe. Although his injury was first reported as a hamstring pull, with an expected lay-off of three weeks, a recent update on his condition clarified it as a tear in his tendon. Regardless, a date still hasn't been set for his return and this latest news is troubling considering his importance to the squad.
Liverpool's Head of Performance, Glen Driscoll, recently provided an update on Sakho's injury, though no mention was made of him returning to France for rest and recovery. "Mamadou Sakho actually had a tear in his tendon and not the muscle of the hamstring as initially reported" explained Driscoll. "For a whole host of reasons tendons take longer to heal, but he is working hard and progressing."
The man Reds boss Brendan Rodgers calls "Killer" pulled up in the final stages of Liverpool's 2-1 loss to Chelsea at Stamford Bridge at the end of December and has been sidelined ever since. According to the story in L'Equipe, the defender is expected to return to training in a fortnight, but it's speculated that he may not be ready for a spot in the line-up until Liverpool travel to St. Mary's for a meeting with Southampton in March.