Liverpool FC Season Preview — Fight for the Title & Light Up the Champions League
YES! It's back. The return of the Premier League is fast approaching with the Mighty Reds first game of the new campaign away to Watford this Saturday lunch time.
Ignoring the fact that this summer transfer window may not have lived up to our expectations, though with some time still to go, this pre-season certainly has been an entertaining one. The addition of Mohamed Salah from Roma has been a breath of fresh air thus far, and looks set to hit the ground running. For me, making the difference this campaign to be even more successful than last.
Winning against the other top 5 teams, and Everton, was never the problem for Klopp and his team, it was always the straggling teams of the league that was the big test. Being patient enough against a compact defence is what hindered our chance at finishing higher up the table. With Salah, Mane, Firmino & hopefully Coutinho, we can prove more effective this time out. On the other end of the spectrum, leaking silly goals is something Klopp needs to address also. With Southampton's' Virgil Van Dijk handing in a transfer request, he could be the missing piece of the puzzle that charges Liverpool to a title challenge.
With a couple more additions, this Jurgen Klopp side can achieve great things this upcoming season.
But what would my perfect season be?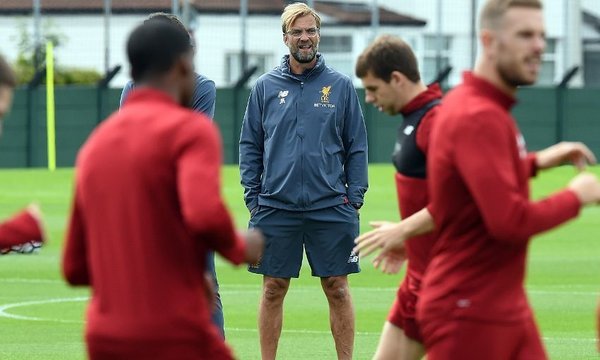 Premier League
Considering our subdued activity in the transfer market, slugging behind the likes of Manchester City in transfers made, I unfortunately don't see us winning the league. However, making a real fight for it much more than last season. I predict the Reds will finish second falling just short of Man city.
FA Cup & League Cup
Despite our efforts a couple of years ago losing in the League Cup Final, we have not seen much ambition in domestic competitions. I would hope for a good cup run in both the EFL & FA Cup and predict that we will reach another EFL Cup Final whilst exiting early in the FA Cup.
Champions League
The holy grail. With only Hoffenheim standing in our way of a return to the group stage of the Champions League, I feel anything past the round of 16 would be good enough for me. Predicting that we can have some memorable European nights ahead of us this season, but only reaching the quarter-finals.
To conclude…
I really do have to go with my head and not my heart, otherwise we would win the lot, but I just don't see it. At this stage in Jurgen Klopp's reign at Anfield, progression is key. Solidify our place in Europe, hopefully win a cup & prove that Liverpool is still one of the best teams in European football. That would be my perfect season.
Ready for the campaign to kick-off? Give Steve's look at the players a peek and come back for all the news ahead of our trip to Vicarage Road.