Jurgen Klopp's "Next Step" for Liverpool this Season
Liverpool players will have a difficult time this season as they strive to secure positions due to an influx of good players in the squad during the summer transfer window. However, the Reds manager Jurgen Klopp sees this occurrence as an opportunity for players to work extra hard as they compete for places, which he believes will help the team to take "the next step" in the approaching 2017-18 season. Sites to bet on soccer are now keen to see how the German coach will improve the odds of the Anfield club with the new players.
To this point, Liverpool has managed to complete the transfer of Andy Robertson, Dominic Solanke, and Mohamed Salah this summer, with the latter drafted in for £34mil plus add-ons — a record-breaking fee for the club. It seems Salah has settled so fast after leaving AS Roma, as he impressively displayed his skills and composure with the ball during the pre-season. His magic performances has even prompted Sadio Mane to switch positions with the Egyptian to accommodate him fully in the squad.
When it comes to news surrounding playmaker Philippe Coutinho, Klopp has dismissed claims that the Brazilian will make the move to Barcelona. Klopp expressed his sentiments to UK outlets that Coutinho will stay at Anfield because he is part of his plan this season with the club keen to navigate a tricky Champions League playoff round tie with German club Hoffenheim.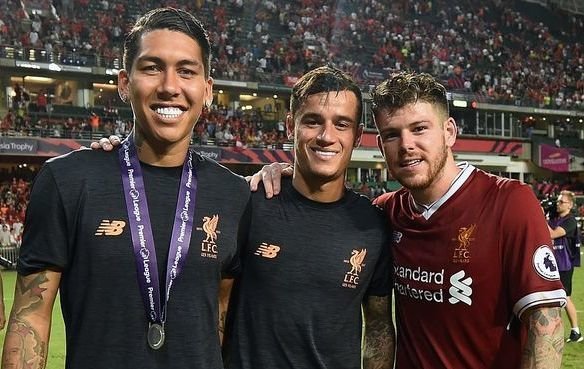 Jurgen Klopp wants the squad to stay together for now so that they can have few dilemmas to make difficult decisions for in the course of this season. His adamant nature showed when he vehemently said that even if people are angry at him, the team must stay confident.
Klopp's plan this season revolves around signings and training, which are important steps for building on their base from where they left last season. The German coach feels contented with the signings so far because the new players will either strive to outshine the existing ones or they will push them to play better. By limiting the amount of playtime by signing competent players, the team will develop fast, says Klopp.
This transfer window has seen Liverpool failing to seize all their targets, as they had to apologize formally to Southampton after investigations revealed them using unscrupulous tactics to sign defender Virgil van Dijk. Furthermore, the Reds tried to buy Naby Keita from RB Leipzig and were denied a chance to negotiate for the midfielder. In the face of such unforeseen failures, Klopp remained contented saying the club is incomparable to any other. While in Dortmund, the German focused on molding talented young players into world-class stars and said he would love to see that history repeat itself at Anfield.
Jurgen Klopp added that Liverpool is a big club that has good players who can even be better with rigorous training. Instead of depending on one player, the team has to come up with a unique style and technique of playing to make them stand out from the rest of their rivals.