Review: LFC Stars Online Slots
Football-themed slots aren't exactly a new thing, yet, Liverpool fans had to wait a good while for the first Liverpool FC video slot games "LFC Stars" and the "Liverpool FC slot game".
Given that the Liverpool FC-themed slots were only designed to the niche target of Reds supporters who like to spin the reels, the games are still highly popular and proved to be much more than a novel gimmick.
The Liverpool FC slot was released back in 2016, yet LFC Stars proved that there were plenty of improvements to be made. Given the reception of the game, it's safe to say that the fans agreed. The LFC Stars slot was developed by the well-known game designer Realistic Games who are also responsible for games such as Spin Dizzy, Black Ice, and Shuffle Bots — and they didn't disappoint.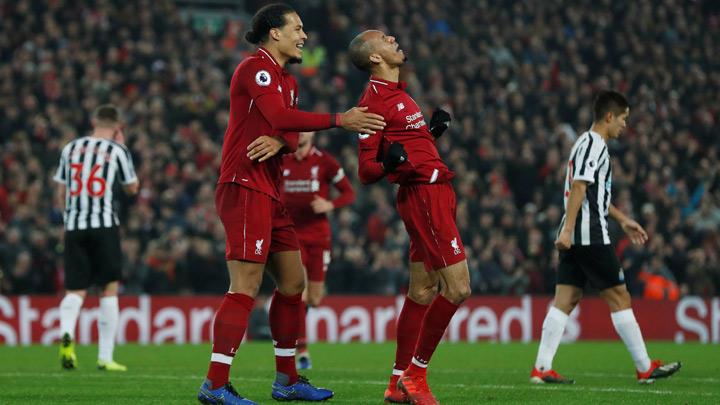 Brought out just ahead of the Premier League season, so fans could get a piece of Sports-themed betting action before tension and excitement rose, Liverpool ended up 4th in the league and made a dramatic run to the Champions League final. Losing out to Real Madrid in Europe may still be a bit of a sore subject with Reds fans, but considering that they're sitting pretty at the top of the league in 2018, there's no better time to celebrate being a Liverpool supporter. So, if you're looking for the same excitement and exhilaration you get from watching Liverpool play between games, check out what we have to say about the online video slot which has been designed to pack in all of the excitement of the pitch.
This article will independently review the LFC Stars online slot game and suggest some other football-themed online video slots if you have found that the Liverpool FC slot isn't for you.

LFC Slot Specifications
During the gameplay as the reels spin you can expect to see present (at the time the game was developed) players such as Georginio Wijnaldum, Robert Firmino and Adan Lallana alongside captain Jordan Henderson.
LFC Stars has the simple set up of a 3-reel 5-payline slot. The game was designed with ease of play in mind, there are very minimal rules to learn – however that doesn't mean that you shouldn't familiarise yourselves with the features to ensure that you're not missing out on chances to win free spins or multiply your jackpot amount. In this game you'll want to watch out for the symbols which help you to unlock the free spins and the doubling symbol.
It is clear that Realistic Games tried to stay true to their name with the graphics they have to offer in the LFC slot. Everything from the background visuals to the symbols which appear on the reels have been made to please those with the highest standards when it comes to graphics. The game has been optimised for use on both laptop and handheld devices, so wherever you are you'll be able to play. All you'll need is an internet connection to get started.
The highest jackpot prize is 250x of the original stake amount. But there are plenty of other perks and prizes to play for including the chance to get 10 free spins in the back of the net.

LFC Stars Slot Machine: Our Verdict
As LFC Stars was developed by a partner to the Premier League team, you can expect an authentic experience, which will help you to ignite your passion for the team.

Even for non-Liverpool fans the game designed by Realistic Games is still an entertainingly immersive game which is packed with plenty of features.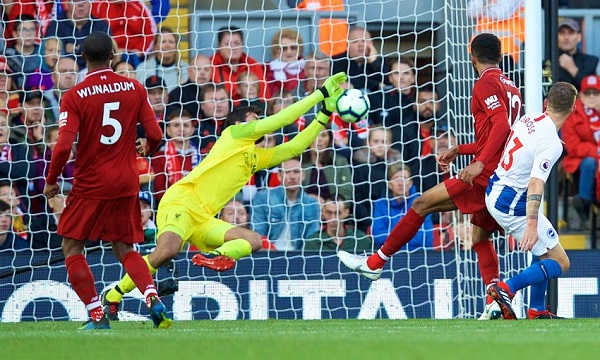 Alternatives to LFC Stars
Each online slot game is different. There'll be different numbers of ways to win and different bonus rounds and features which can help you make your way to a progressive jackpot. As there are so many Football-themed UK slot games out there, it can be hard to know where to start. But just remember the golden rules of slot games – just because a slot has the highest payout, that doesn't mean that it's the best game to play, and always pay attention to the RTP rate. The RTP rate or return to player rate usually sits at around 95% however each game varies. This percentage will let you know how much you can expect to receive back from a game. You'll also want to pay attention to the minimum and maximum stake amounts, maximum payout amounts and terms and conditions based on the bonuses and payouts.
Champion's Goal Slot Game
The Champion's Goal slot game is yet another game which provides a highly visual gameplay experience. The game designers are renown as staunch football fans, so you can be sure that you'll experience the same kind of energy when you spin the reels that you have when you hear the first whistle blow. To make sure the experience is as authentic as possible they paired the football-themed visuals with a suitable pumping soundtrack. But the ultimate selling point of the Champion's Goal slot game is that it is also touchscreen optimised which makes it easier to play when using a handheld device. On top of that, there's over 20 ways to win!
2. Bicicleta Slot Game
The Bicicleta Slot game is a great option for anyone who is new to online slots and wants to get to grips with the reels in a football-themed environment. There are only 25 different ways to win on the reels which were designed by Yggdrasil. Compared to the more high-intensity games such as LFC Stars and Champion's goal, there's a much more tranquil game experience with the friendly and immersive 2D visual set up. The bet ranges are set to ensure that the game is within everyone's budget with bets starting from as little as £0.25 and reaching £100. Although the graphics may not be able to match up to those on 3D video slots, the football theme still runs strongly through the game with the football symbols and bonus feature characters.