The Post Formerly Known as Aston Villa Preview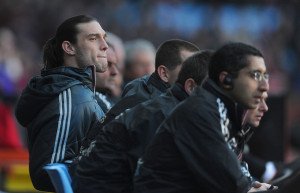 Last week away to Newcastle, Liverpool were desperate to halt a disturbing slide down the table. This week, we're frantically grasping for the parachute drawstring as slide reached it's end and the ground get's closer every second. Six defeats in their last seven Premier League matches. Sunken shoulders, downcast eyes, fans silent in the stands, but vocal enough to vent their growing frustration. It's strange times on Merseyside and with the Reds in desperate need of a plan — or any idea — the impending visit of Aston Villa brings with it butterflies of immense proportions. All is not well; and the Villains know it.
The feeling that we don't quite know where to go from here is no longer a feeling, but a harsh reality. After Papiss Cisse put Newcastle ahead, we realized that there was no Plan B. The players knew that we knew. When the second goal went in, the frustration began to boil over. Andy Carroll, who took a blatant dive in the first half when it would have been easier to stay on his feet, was substituted and headed straight down the tunnel. Pepe Reina, usually as level headed as the come, earned himself a straight Red Card for a headbutt on James Perch after the defender had impeded him quickly moving the ball up field. All is not well? That be may prove to be a massive understatement.
We'll be left to rely on the untested, unproven, and wholly unknown hands of Alexander Doni. Kenny Dalglish, and the rest of the squad, will have to put faith in the Brazilian who, as far as I'm aware anyway, has never started and won a competitive match in England. While the Reds have taken only 8 points from their last 12 matches, they'll in the very least be able to take solace that Villa haven't fared much better with 10 points during the same stretch. There's hope that this won't be the match where the fortunes of the Birmingham outfit start to turn around, but we've been so very wrong far too many times.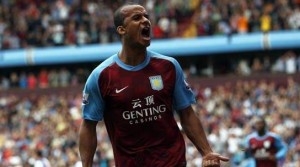 New Villa captain Gabriel Agbonlahor will be one player to take note of. Although the striker has only 6 goals to his name so far, that tally would be welcome in a Liverpool side who have failed to cut the mustard in front of the net. The England striker has also created 5 goals this term and his role as a creator has been just as important as the chances he puts away.
The key and the main struggle, as it always is, will be scoring goals. Liverpool started well enough against Newcastle, but quickly ran out of ideas when their backline sussed out the game plan; or lack thereof. It's hard to talk tactics when there's been a lack of them. No defined roles, no real organization on the attack and a lack of communication and discipline in defense. Sides are beginning to realize that we're not who we once were and the specter of coming up against the Reds no longer holds the fear it once did.
Liverpool have now slipped into 8th place, below cross town rivals Everton, and with the pressure cooker beginning to heat up in a big way, only 3 points this weekend and a win in the FA Cup Semi-Final next Saturday will be enough to briefly shift the spotlight from their struggles and the growing discontent festering in all of us. When your Liverpool, every match is a must win. This one is no different.
–steven.