Henderson, The Great Divider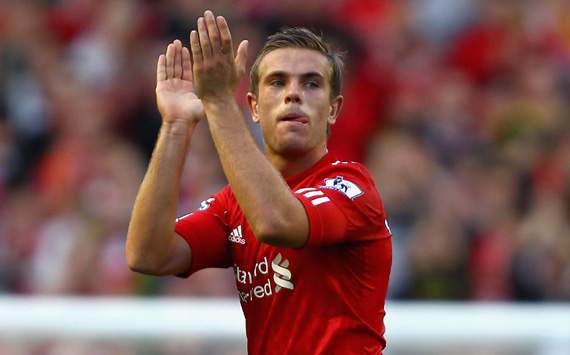 Jordan Henderson. Two words guaranteed to trigger debate among Liverpool fans across the planet. Is he good? Is he crap? Does he have the guts? Is he a top talent? Did we waste money on him? How does he fit? Who does he have to kill to get a central midfield berth? I've heard all of these questions and more. So. Much. More.
After our dodgy Villa draw yesterday, Henderson dominated the post-match debate once again. With 67 passes at 85% accuracy, 17/19 accurate long passes, 2 intercepts and the only player with the hustle to get back to assist Jamie Carragher in defending a late 4-on-2, Hendo's numbers were strong. And so, I thought, was his performance.
However the knives were out in force (as were the idiots wielding them) post-match, with many suggesting his 2 missed shots were indicative of Henderson's lack of quality. What, then, do we make of Steven Gerrard? 5 shots from the Captain, yet only 1 was on target. Where was the criticism for him?
Considering Henderson's role in that midfield was to recycle possession and re-direct traffic, it's hard to accept the charge that "he only passes it backwards and sideways." That's his job! And besides, isn't this what was said about Lucas Leiva? How did that turn out?
We've trodden this path before, but it seems the "insta-fans" have learned nothing. Players improve rapidly at age 23/24, and generally hit their peak in their late 20s. At only 21 years old, Henderson is very good, with the potential to become exceptional. Will we be patient enough to see it? Or will we break him with unrealistic expectations and pre-conceived biases against his every move? Already Anfield groans whenever he loses the ball – a hypocrisy not afforded to Kuyt or Suarez, players who surrender possession far more regularly.
Judge for yourself. I defy anyone to analyse this video and name up exactly how he is "crap", or "not LFC quality". And if you do, make sure your criticisms are relevant to his role in the team, or you'll embarrass yourself.

Video by outstanding Red, @MostarLFC
-Grubb-
Sharing is caring. Feel free to share this article on your social network of choice.