Unsettled Kuyt Leaves for Fenerbahce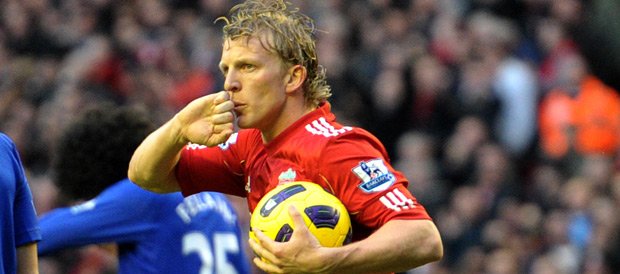 Sad news to start the day out with, but let's be honest, it was not exactly unexpected. Dirk Kuyt has signed a 3-year deal with Turkish side Fenerbahce. The hardworking Dutchman was unsettled the past season when he was clearly not part of Kenny Dalglish's plans. Kuyt apparently made up his mind to leave regardless of the new manager appointment to ensure that he is at a club where he will feature every week.
Dirk Kuyt has been a great player for Liverpool during his six-year spell and will be missed. He's always been one to go the extra mile to meet fans and sign autographs on tours and during appearances. We understand that he is coming up to the tail end of his career and wants regular match time so you can't blame him for leaving. And he can't blame us for missing him. YNWA, Dirk.
My favorite Dirk Kuyt performance? How about a hat trick against Man Utd: