Liverpool and Warrior Sports Officially Launch the Third Kit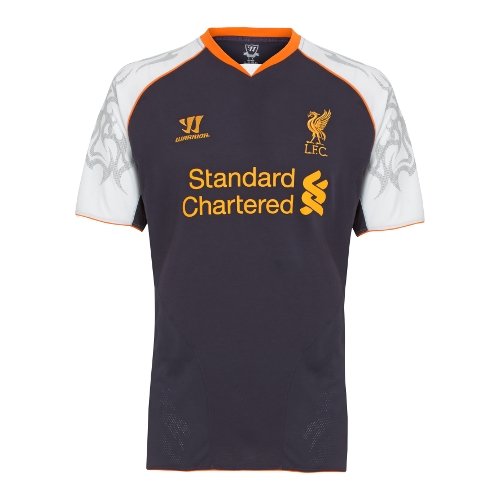 After months of speculation, Liverpool and Warrior Sports have revealed the clubs third strip for the 2012/2013 season. We saw some pretty crazy mock-ups and some real outlandish crap leading up to the debut, but to be fair, it's not even close to being as bad as previously feared. Pre-orders are now available for guaranteed worldwide on the kit's launch date of August 2nd. Want to know a bit more about it? Here it is, straight from the horse's mouth:
Colored nightshade, orange and white, the kit takes inspiration from popular past goalkeeper strips worn by David James during the 1994-95 and 1995-96 seasons, and Pepe Reina in 2010-11.
Third kits have traditionally been a bit off the wall and it's hard to forget last season's effort from Adidas. Despite some odd color choices, I'd have to say I like this one a bit better. The first and second kits have both garnet mostly positive reviews and wracked up some serious sales figures; now what do you think about this one? Have a go in the comments.
Want to place a pre-order? Grab yourself one right here.