Depending On Who You Believe: Clocked In, Punched Out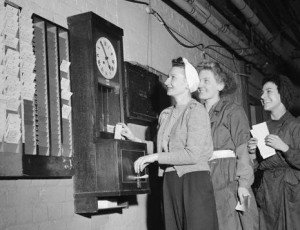 The News Desk has always done it's best to tell it like it is, but does anyone actually know for sure what's going on with Andy Carroll? An initial loan approach from Newcastle United was turned down by the club over the weekend when the price wasn't quite right. The Toon Army is expected to charge back in with a improved offer to take the Gateshead born striker back to the banks of the Tyne, but it's looking more likely that Liverpool are looking for an outright sale more than a game of lendies. A figure of around £20mil has been touted as the magic number that will turn a season long loan into an outright sale, but with the Europa League on the horizon, the sale of Carroll could leave the Reds short up front. See what we did there?
Jokes about little people aside, European football – yes, even the Europa League – can put a serious strain on the squad as the increase in matches taxes the old muscles. Mental and physical fatigue can be a real concern for a young team, so we're going to need more players than less. Does the math work out? How about £10mil for Swansea midfielder Joe Allen? We're not quite sure about our calculations there, but rumor has it that Brendan Rodgers is looking to take his former charge to Anfield despite a transfer embargo on bids for players from the Welsh side.
Part of the compensation package Liverpool laid out to Swansea for the services of Rodgers is that no bids can be made for his former players for one year unless the player is looking to leave or a bid has already been made. Though nothing is confirmed quite yet, the press has Liverpool asking the Swans to name their price for the 22 year old that scored 4 goals in 39 appearances last year. Allen will be spending some time this summer with Team Great Britain as one of 5 Welsh players selected for the side. Who are there others? Well, one is Craig Bellamy.
If you're concerned about Craig's knees, you're not the only one. Though the Welshman is apparently in tip-top shape, the reduction in rest could play a major factor later in the season as the grueling league campaign drags on. Still, we only need to be worried if he's still wearing the famous Red shirt. Former boss Mark Hughes has pooh-poohed speculation that he's looking to draft the foul mouthed striker into his QPR side, but hometown club Cardiff City looks to be mounting a serious charm offensive in a bid to bring the prodigal son home. Craig has never been one to hide his admiration for the Red – errrr — Blue Birds and you could picture the sugary sweet, fairy tale return unfolding now. Both sides are expected to up the ante shortly, but it's unlikely anything will be decided, or even made public, until Team Great Britain is declared a spectacular failure.
Speaking of failures, with the links to Bologna midfield maestro Gaston Ramirez rapidly disappearing, it's looking more and more likely that Alberto Aquilani is going to be staying put. The signing of another Italian player in Fabio Borini could help Alberto finally acclimatize to life in the Northwest with a longing for the motherland suspected to be a major factor in his loans to both Juventus and AC Milan. Opinion has always been split on whether or not the Aquaman has the chops to hack it in the Premier League with some less than memorable performances in his first season under former boss Rafa Benitez giving the naysayers a little more sway. His outings with the Rossoneri last season showed his technical ability – giving him the edge over Charlie Adam – and his eye for a forward pass shows the type of maturity this side was lacking last season.
Alberto could be a real danger, and a Plan B for an injured or ageing Gerrard, if he finds his feet and that much needed confidence early in the season. That is, if the club decide to keep him. There's been a few other names linked with the Reds over the past few days – some believable, some not – but as much as we'd like to ignore it, the News Desk is going to mention Clint Dempsey and his seemingly impending move to Merseyside. Hold on, we had a joke for this. Oh, forget it. Clint is hardly funny…