Depending On Who You Believe: What Begins with "A"?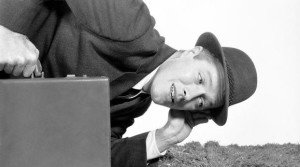 As the lazy summer days slowly peel off the calendar, the News Desk has been keeping its ear to the ground for all the latest, and hopefully accurate, transfer news. Now that the neighbors have stopped making a an ungodly racket, we've gotten word from Fiorentina president Andrea Della Valle that Alberto Aquilani has completed a permanent move back to Italy with the Tuscany club. After a tepid North American tour and a plea for a stay of execution, the Aquaman has finally agreed to terms after his wages halted proceedings. If losing money on a player wasn't bad enough, in order to get Aquilani off the books, Liverpool have agreed to pay €2.5mil of his €4m wages over the next two years. So, Fiorentina get to sign a player who has excelled in Serie A in the past and have a large chunk of his wages paid for? Excuse us while we try to sort out exactly who came out on top here.
With the Aquaman off to Florence, it's looking like a space in the midfield has opened up for Swansea midfielder Joe Allen. Speculation has been rife that Brendan Rodgers is keen to add his former player into the Reds lineup and reports of an initial bid of £12.5mil being made have been floating around for a little while now. Although there was apparently a friendly agreement between the two clubs that would keep Rodgers from raiding the Welsh club for 1 year, this appears to be no longer in effect. Liverpool hasn't quite hit the £15mil buyout clause built into Allen's contract, but there have been whispers about Jonjo Shelvey being offered on a season long loan to sweeten the pot. Although the Welsh youngster has apparently already agreed to terms with Anfield outfit, there's not likely to be any further movement, or official announcement, until after Team Great Britain finishes up at the Olympics.
Jonjo Shelvey was missing in action as Liverpool ran out 1-0 winners in the Europa League and so, surprisingly, was Daniel Agger. While the official word from the club is that Agger was left out due to a lack of match fitness, there are some who would say it's solely down to the swirling rumors surrounding the center-back. Manchester City, Barcelona and Real Madrid have all been linked to the Danish defender this summer at one point or another and if we're to believe the press, Roberto Mancini has already had two bids rejected. The defending champions have also been linked with a move for Agger's partner in crime Martin Skrtel, but Rodgers has made it clear that Liverpool are not in the market to sell either of their prized pairing. We'll see if that resolve continues as the summer wears on and the bids, tangible or imagined, pile up.
Finally, it wouldn't be a rumor round-up without at least briefly mentioning Andy Carroll. The striker was initially included in the travelling party for the Reds trip to Belarus, but was suspiciously absent when it was time to board the plane. Lip service from the club puts this down as a pre-cautionary measure to prevent the big man from aggravating a groin strain that was suffered in training before the goalless draw with Tottenham in Baltimore, but the truth is always in short supply around this time of the year. The Reds have accepted a loan bid from West Ham of £2mil for the misfit man with another £17mil to follow if the Hammers retain their top flight status. Since word leaked out that Carroll could be London bound, mum has been the word with no further movement on the deal. It's assumed that Andy would prefer to stay and fight for his place on Merseyside or return to hometown club Newcastle United. The Toon Army fired the first shot of what will now be referred to as the Carroll Incident by tabling a bid that was promptly rejected, but there's still those that would say a homecoming is in the cards for the pony-tailed one.
Want to win a pair of Nike GS football boots from our buddies at Soccerpro.com? Look no further than right here. Remember where you heard it.